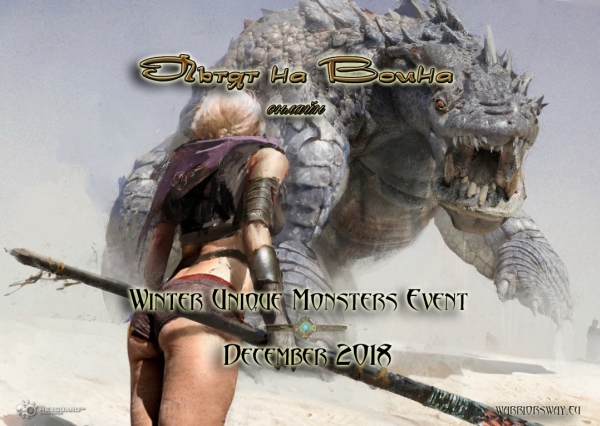 Game Updates - 28.11.2018
- A new event is started 'Winter Unique Monsters Hunt' The unique monsters White Knight and Princess Miyene will be summoned all over the map in period of 1 - 3 hours.The levels of the unique monsters will be 20,24,30,40,60,80,90 and 100.
- Added 3 new scrolls: Super scroll (moving speed 100%), Super scroll (Evasion 100%) and Super scroll (Accuracy 100%) The last two scrolls can be obtained by killing unique monster (level 60+) from the event 'Winter Unique Monsters Hunt'
- The event 'Pandora Box Event II' is continue until the end of November.
- Added new announcement with levels for White Knight and Princess Miyene
- Updated game client to version V1.107 28.11.18 .Added new items and new texts for the upcoming December events.

* Game client update required.To update your client you have to download the latest full client V.1.107 28.11.2018 from the website.

Greetings from Warrior's Way Online Team!