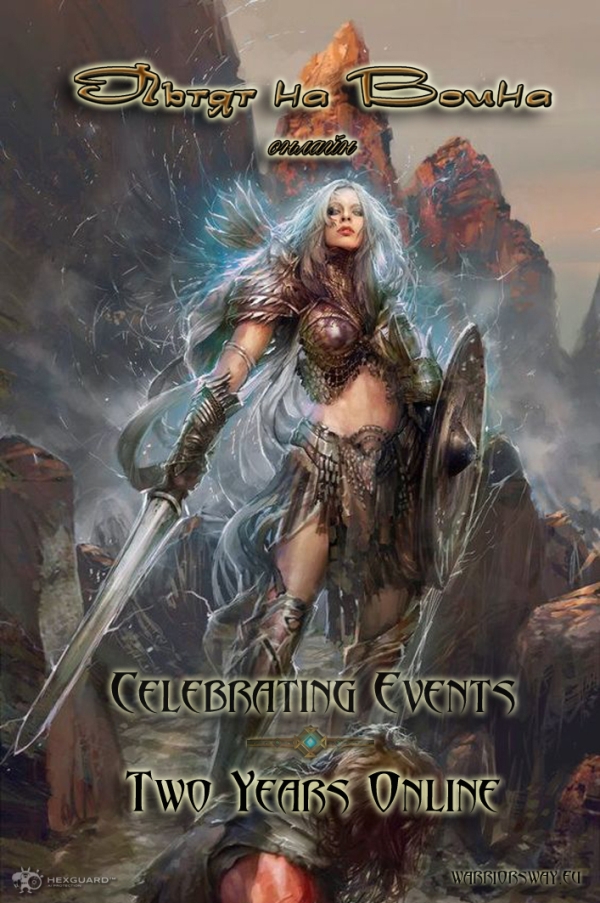 Game Updates - 04.12.2018
"Hello Warriors! A two years ago, December 2016 , we started the official public version of the 'Warrior's Way Online'.On the occasion of our second birthday, Christmas And New Year Holidays, we prepare couple interesting events for you. We want to say Thanks to all players that trust us and joined in our world in this two years .The WWO team wish you all a Merry Christmas and a happy New Year! Be strong, healthy and loved"

- Started new event 'Snow flakes event' . The event contain two small events.The first one required from players to hunt and kill the monsters Snow Slave. Some of the Snow Slaves will drop a Snow Flakes. Collect at least 10 Snow Flakes and bring them to So Ok for surprise rewards. There is small event counter located in game screen. On every 10 traded Snow Flakes the counter rises with 1 (the number is refreshing on every 10 minutes)опреснява се на всеки 10 минути). If the players collect the required count of Snow Flakes , the whole server will gain new bonus exp event : +100% EXP/SEXP for period of 48 hours. The first target of Snow Flake is 20 (200 traded Snow Flakes to So Ok), the second is 101 (1001 Snow Flakes) Unfortunately ,the count is automatically increased by the game server and for the moment we cant change it. For each Snow Slave kill ,the players can obtain a small 5 minutes bonus buff from them like +15 STR/INT, abnormal status protection and many more. On every 100 Snow flake kills, the player that killed the 101 mob will get individual bonus buff +100% EXP/SEXP for period of 1 hour. Both bonuses can be used together..
Important Notes: The bonus from 'Snow flakes event' and 'Double EXP Event' cannot be merget due server restriction and bonus is always +100%

- Started new event 'Preparing for Christmas' . Hunt monsters and collect 'Jewerly Boxes'. Bring the boxes to So Ok and try your chance to get your Christmas Suit (full set of 3 parts with magical options enabled) and many more other presents like Rudolph , Pandora Box , Monsters Scroll, Skill Points Scrolls and many more .
- We received a lot of requests to bring the 'Alchemy Boxes' event back, so we decide to activate it again.So-Ok is prepared a lot of alchemy items in the 'Alchemy Boxes' .Astral, Immortal, Lucky tablets, Elixirs and many more rewards are waiting for you. All tablets are 6 - 10 degree. The 'Alchemy boxes' will be available only on level 50+ mobs.The drop is only for attacker. Available areas :Karakoram, Taklamakan,Dawnhang Cave,Qin Shi Tomb.
- The current event 'Winter Unique Monsters Hunt' is continued.
- End of the event 'Pandora Box Event II'.

* Client update its not required. The minimal client version required is V1.107 28.11.18

Greetings from Warrior's Way Online Team!!