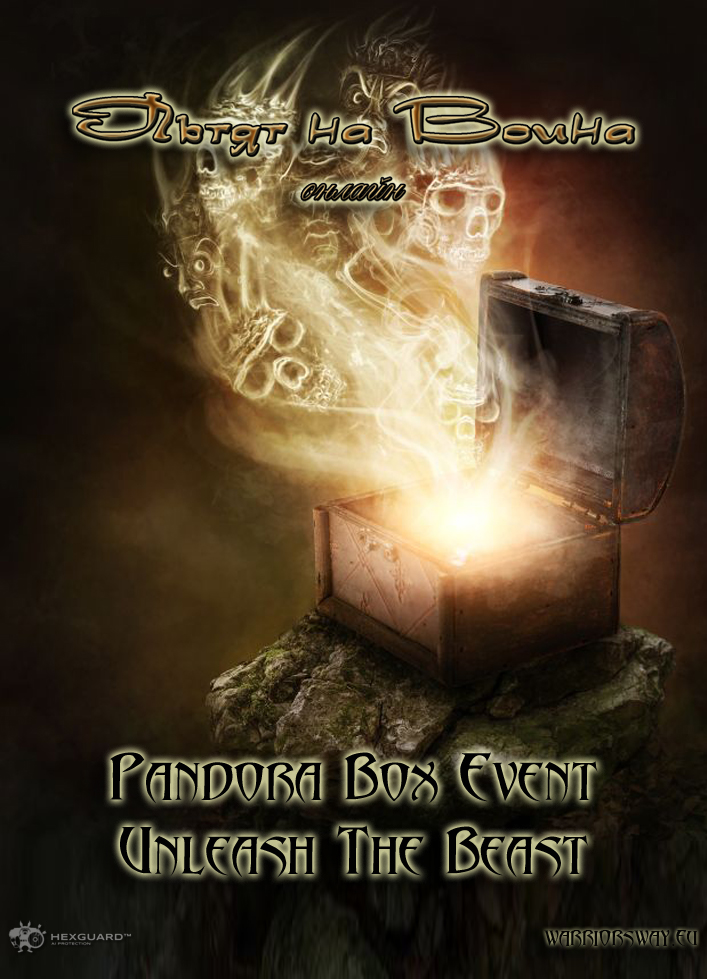 Game Updates - v.1.103 23.08.2018
- The new 'Pandora Box ' event is starting! So-Ok prepared new items in the 'Mystic Boxes' , prepare and unleash the beast in yourself! The detailed info about the items in the event will be released soon.
- Increased time of 'Double Exp Event' from 4 to 6 hours 17:00:00 - 23:00:00 server time.
- Increased full party exp/sp bonus from x1.5 to x2
- Added new function of some items - Item stack. All Stones and Tablets now can be stacked up to 250.All Arrows and Bolts up to 1000.
- For faster recognition of elixirs on the ground we added new colorfull icons of all elixirs.



*** Game client update required.To update your client you have to download the latest full client V.1.103 22.08.2018 from the website.

Greetings from Warrior's Way Online Team!