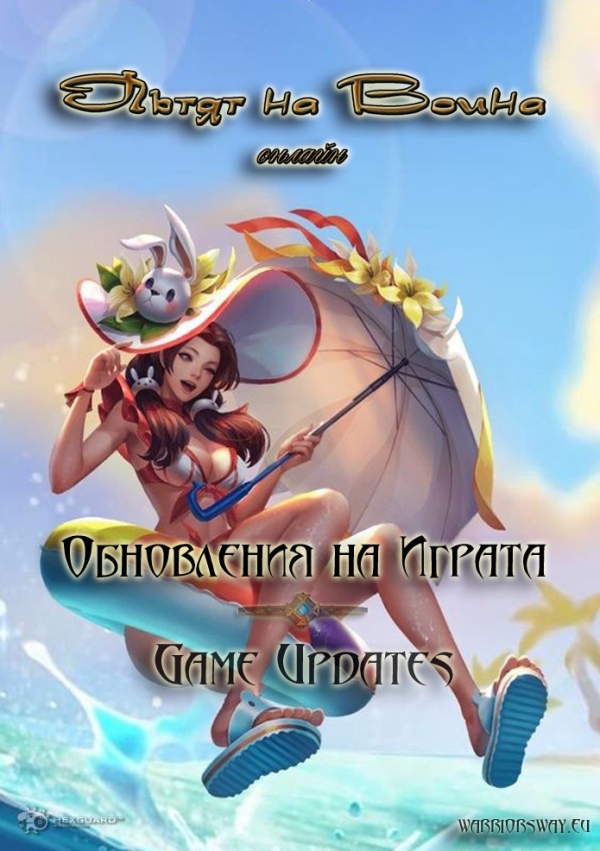 Game Updates - 08.08.2019
- Added additional items (accessories and hat) to summer rewards from the Summer Event.
- Changed property for of all reward scrolls from the mini event for beginners 'Happy hour'. Now the scrolls can be stack up to 250 and can be sold to NPC. For latest changes you need the latest game client 1.113 from date 26.07.2019 or newer.

- Added additional clear filter for deleting of inactive players,not login in the game 2 or more years. All characters that fit on the following conditions (all of them) will be automatically deleted and their names will be free to use:

- Not login in game for more than 2 or more years.
- Character level 40 or below
- Character with 500k gold or less in inventory and less than 500k gold in storage
- Character with less than 30 items in storage
- Not a member of Guild or Academy
* More information about auto clean up system of inactive players can be found in the game website section Tutorials

- The event 'Alchemy Boxes' is continue.
* Client update its not required

It's in the middle of the summer,have fun with your family and friends, enjoy of the life! Greetings from Warrior's Way Online Team.
#warriorswayofficial #warriorswayonline #playwwo