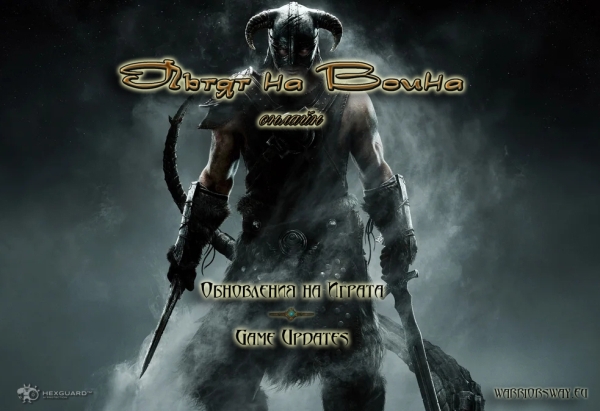 Game Updates - 06.11.2018
- Updated Anti-bot system (Server - Client)
- End of Halloween & Alchemy Events. All players that still have Alchemy Boxes,can exchange them in NPC So-Ok.
- Item Mall update: Changed category of Rubin Scrolls (Premium -> Others)
- Item Mall update: Removed Bikini 'Suit Avatar' and Accessories
- Changed property of startup items: '100% Exp. Helper' and '60% Exp. Helper'. After change the items can be sold in NPC
- Updated game client version to 1.107

Anti-bot protection information:
"Hello Warriors, in the past month, one of most popular paid bot was recently updated couple times with reason to work with Warrior's Way Online (WWO). As most of you probably knows, the server anti-bot system preventing usage of any popular or paid bot. We know that there is no perfect protection, but we do our best to keep bots away from WWO. Before couple weeks we read (thanks for some users that inform us about update) in the phbot support forum, that the latest version of the bot is fixed and work with WWO again. After this the server anti-bot system was patched with new code that blocks the bot. Person from our team tried to contact with the bot developer , and ask him to stop to develop his bot for our server like he did for other non bots server named Origin. In the message describe him that we are small community,non bot server etc and just ask him to stop updating the bot because this ruin the whole game. Unfortunately more than a week after our request, still no answer and in the next day after our massage the bot was updated again. We suspect the reason of all of this is request (probably paid)by other concurrent server because WWO is never been a target for bot developers. This was the reason to made major a changes of our anti-bot protection and this will be done in the next game client update. Instead of development of new interesting updates we are forced to use all of our developers resources to change server anti-bot protection day by day. After the version update (V.1.107) we stop officially to support of multi client usage and if some of the players has some performance issues when they used more than one game client this will be not our concern any more. The IP limit will stay 4 IP's. The next game client will use high level of processes virtualization, that will prevent of any bot usage. We tested early version of this protection a year ago.Some of the users was faced a game performance issues on multi client usage, and we decide to remove the virtualization technology because still non of the available free and paid bots are worked even without it. With the new update we bring this process virtualization back. The virtualization process itself required little more system resources. The ticket support system will be open 24/7, so if you have some problems, please report it.
Some antivirus programs can detect the new game client like a virus,it's a false positive virus detection because of file protection.We will contact most of the Antivirus Companies and will send a new file samples to them. Until they white list the files ,if players face any problems during installation,they need to add the PVO folder in their Antivirus exclusion file list.
Warrior's Way Online Project Manager"

* Game client update required.To update your client you have to download the latest full client V.1.107 05.11.2018 from the website.

Greetings from Warrior's Way Online Team!