|EN| Game Updates 13.09.18
Публикувана от s-type на September 13 2018 00:00:00
---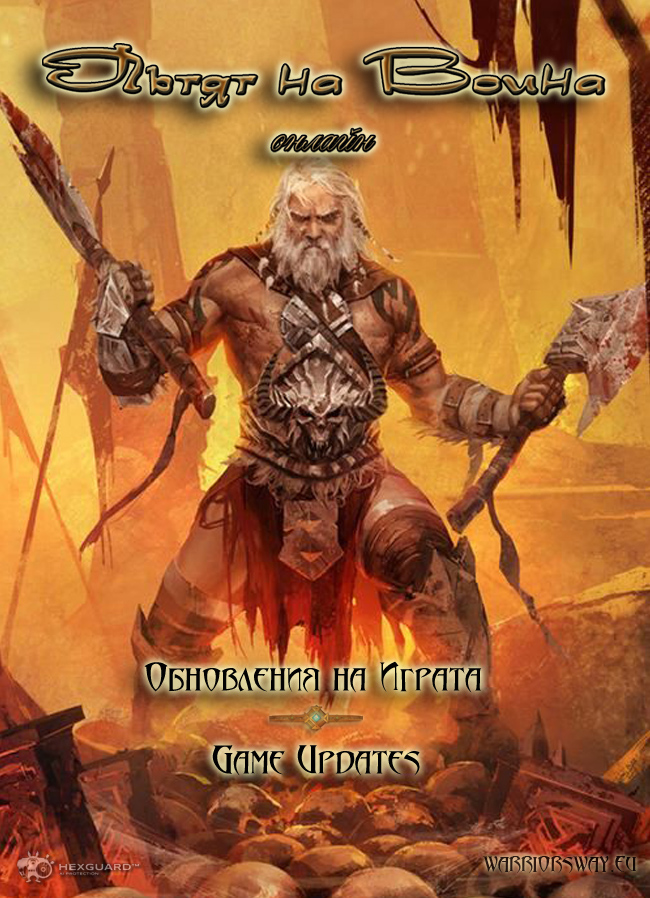 Game Updates - v.1.104 13.09.2018
- Restored default spawn monsters count in Qun Shi Tomb - B2 and B3.They was reduced because of over respawn mobs bug in this areas.The bug is fixed a year ago.This was last two areas with reduced mobs,all other server areas are with default mobs count (except Mangyang mobs,they are slightly reduced) .We will continue monitoring the server performance and stability after changes.Please contact us if you find any issues.
- Fixed in game help.All bonus quests,including pet quest is available in game help from level 1.*
- Added more detailed info for all Bonus quests in in-game Help section.*
- The Pandora event is continue.
*Game client update is not mandatory. The changes in the latest game client 1.104 - 10.09.2018 are only in in game help.

Greetings from Warrior's Way Online Team!